Mohsin Nawaz is a celebrated long-range shooter hailing from Pakistan, known for his remarkable accomplishments in the field of shooting. He stands alone as the only person from Pakistan to have ever won a gold medal in long-range shooting. Mohsin Nawaz's talent and commitment to the sport have been exhibited through the numerous medals he's garnered in competitions at both national and international levels. His achievements have brought him significant recognition, making him a noteworthy figure in the world of shooting.
Here are some key details about Mohsin Nawaz's achievements:
Mohsin Nawaz is the only long-range shooter from Pakistan to win a gold medal.
He has achieved success in international championships, including the Bisley long-range competition, where he has won five medals.
In a recent competition, Mohsin Nawaz brought home 5 medals, including 3 gold and 2 silver medals.

In Which Competitions Has Mohsin Nawaz Secured Medals?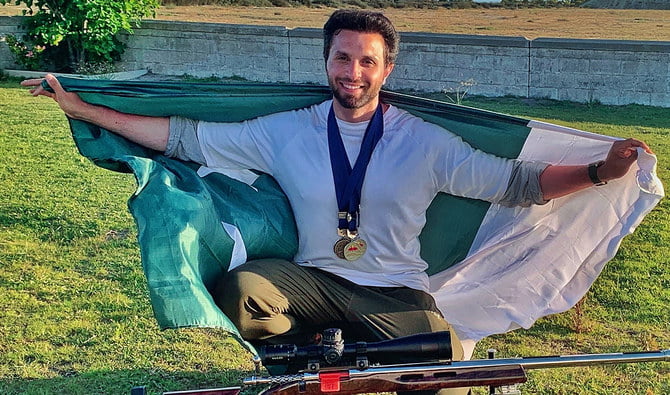 Mohsin Nawaz has earned numerous medals throughout his shooting career, reflecting his skill and dominance in the field. Below are some of the notable competitions where he's demonstrated his prowess:
In the Bisley Long-Range Competition, Mohsin Nawaz made an extraordinary accomplishment by winning five medals—three gold and two silver. This achievement is a testament to his remarkable ability in long-range shooting.
In national competitions, Nawaz is a Pakistani top sniper champion. His victories showcase his exceptional talent and superiority in the sport within his home country, Pakistan.
These are just a few examples that highlight Mohsin Nawaz's successful career in long-range shooting. His dedication, diligence, and natural talent have established him as a significant figure in the sport, both within Pakistan and on the international stage.
How Many Gold Medals have Mohsin Nawaz won in his Shooting Career?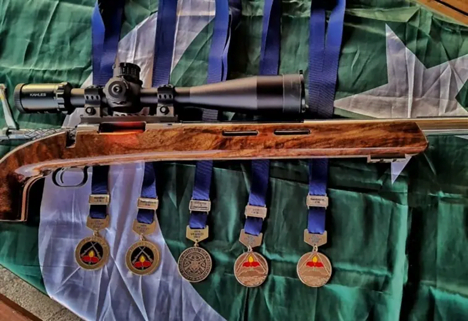 Mohsin Nawaz, a professional shooter, has earned 3 gold medals throughout his career. His significant accomplishments have established him as a champion in the field of long-distance shooting competitions. His hard work and commitment to the sport have earned him a prominent place in Pakistan's long-range shooting history.
How Many Medals have Mohsin Nawaz won in the International Competition?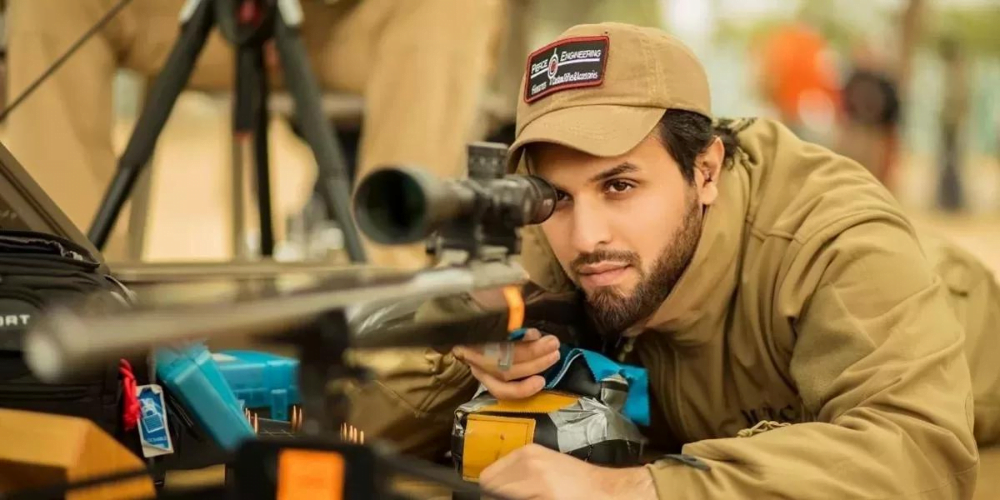 Mohsin Nawaz has made his country proud by winning many medals in international competitions. He recently participated in the 68th Bisley long-range competition in Cape Town, South Africa, where he won five medals—three gold and two silver. Notably, he was the only participant representing Pakistan and managed to secure a place in the top three throughout the contest.
Previously, he had also achieved success in the NRA USA 2018 competition, where he won a gold medal and followed up with a bronze in the SA Open championship in 2019. Expressing gratitude for his achievements, he stated, "With the blessings of Almighty Allah, I have managed to win a total of seven medals for my homeland in international long-range shooting competitions."